Work with us!
Careers
at Hooters
Orange Opportunities
There are opportunities for everyone at Hooters. If you are looking for hourly employment, a career in management, or becoming a world famous Hooters Girl, then we want to hear from you. Select an area of interest on the left to learn more.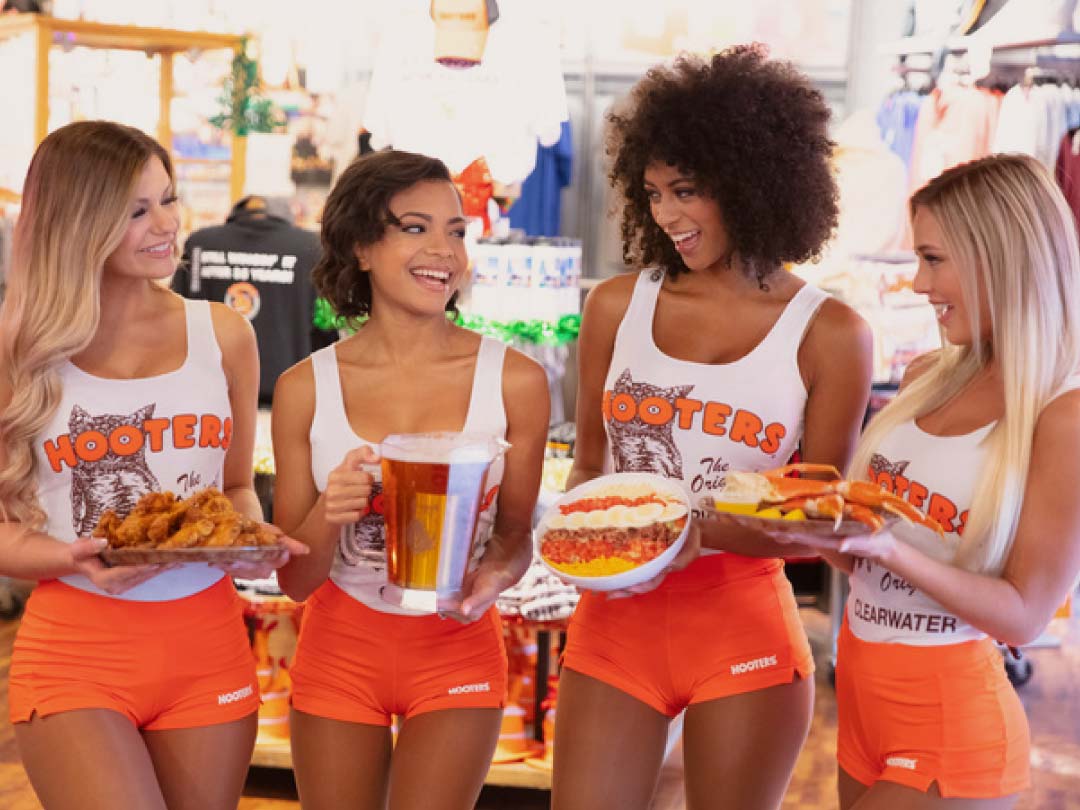 Hooters Girls (& Hourly)
You know you've got to work somewhere, so why not work at Hooters? Great pay, work with friends, have a flexible schedule, and receive opportunities to give back in your community, model, and travel. Think you have what it takes? We'd love to meet you in person. Stop by and see us, okay? Click on locations to find the Hooters location nearest you. Best times are before lunch or between lunch and dinner Monday through Friday.
Just so you know, ages for hourly employment and Hooters Girls depend on local service laws. If in doubt, call your local Hooters manager to find out what the law is in your town.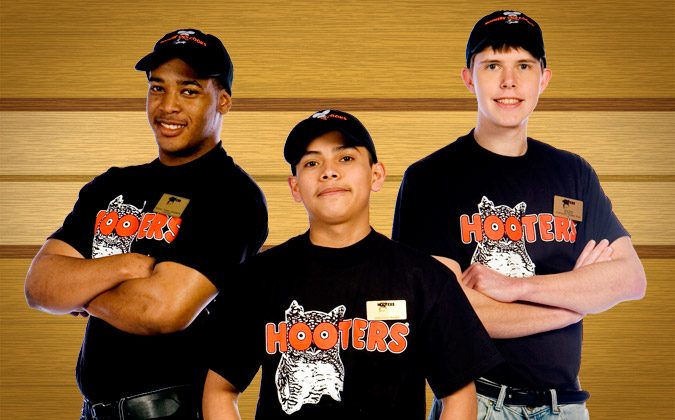 Kitchen Staff
Hooters wouldn't be Hooters without great food, that's where you come in. As a member of the kitchen staff at Hooters you'll be responsible for a variety of tasks ensuring our customers receive great tasting, high-quality dishes each and every time they order. Ready to get cooking?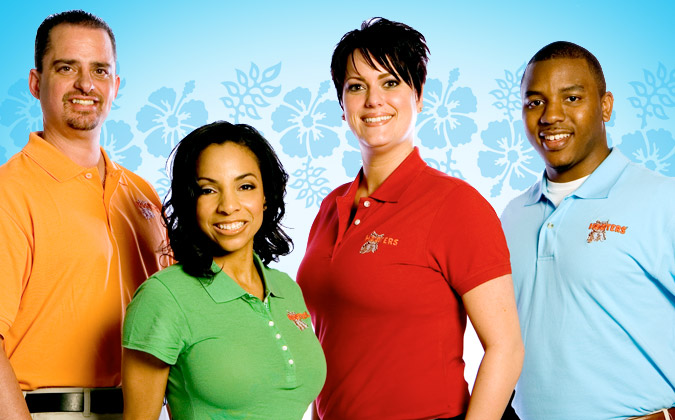 Management
If you want to run the joint, management material needs this: 2 years of management experience. You will have P&L responsibilities and will need to be a people-person with lots of energy, initiative, motivation, and the ability to motivate others. You will run the show, and the show is what makes Hooters what it is, which is a great place to hang out and either spend money (customers) or make money (Hooters people).
If you're a good fit, you can say goodbye to ties and hello to a life, because Hooters knows that great balance between work-time and off-time is the road to happiness and productivity. As some friends of ours once put it, "It's not life and death, it's lunch and dinner." We like having smart friends like that. You will, too!